December 3, 2019: It was a successful Harvest Day and the turkeys were wonderfully delicious! A very special thank you to all our friends, family and returning customers who came out for the Harvest Party and shared with not only some of the dirty work; but the good times, good food and good drink (much of it the grown up kind)!


Our turkeys are raised from day old poults. They are truly free range with access to our good Virginia pastures that provide them all sorts of juicy bugs and vegetation to feed on during the day. They have access to supplemental feed but have found that the turks end up being rather good at providing for themselves by clipping the grass and hunting bugs. All that grazing and bug eating contributes to our turkeys' good flavor, juiciness and overall health. Consequently, our turkeys (as all other animals raised here on the farm) are hormone and antibiotic free. I know it sounds odd to say but they taste like turkeys rather than a turkey shaped protein on the Thanksgiving Day menu.

Our turkeys are processed and readied for your oven the day or two before Thanksgiving as we celebrate our Turkey Harvest Fest. They are fresh as fresh can get and not frozen. Join us for hot cider, and other beverages and goodies around the fire pit when you pick up your bird. Bring the kids and take some time to walk about the farm and see the other animals. Once you have had a fresh pasture raised turkey you will never go back to a frozen supermarket special!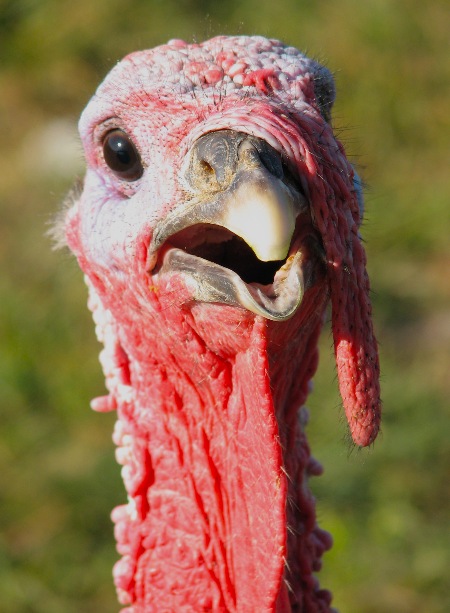 2019 Turkeys Are Here!

SOLD OUT!

A deposit of $40. reserves your turkey. Balance is due at pickup and based on final weight. Turkeys are expected to be about 18-25 lbs in weight.

HARVEST DAY 2019: Wed. Nov 27
THANKSGIVING DAY 2019: Thurs. Nov 28

Harvest day for 2019 will be Wednesday Nov. 27th. Pickup will be later that afternoon beginning approximately at 3:00 pm. Additional details will follow as we get closer to the day.

RESERVING YOUR BIRD:
1.Call or email for availability. 703.401.4054 or info@bayhavenfarm.com.


Copyright © 2019 Bay Haven Farm, LLC | All rights reserved
e-mail: info@bayhavenfarm.com | ph. 703.401.4054